Whichever of our services you might choose, this is about as close as it gets to having your own in-house, professional website developer/maintenance expert at a very small fraction of the cost that would be incurred in employing such a professional.
Free Services
Website Hosting
All of our plans include entirely free hosting of your website(s) for as long as you remain our client.  Your free hosting is provided on state-of-the-art servers which are situated in the US with backup servers located in the UK.  Technical support is available 24/7 and we guarantee 99.9% uptime on all of our servers.
Site and Data Migration
When you take advantage of our free hosting offer, we will take care of the entire migration process of moving your website and database from your previous hosting provider's cPanel-supporting servers to our own. This normally will be done overnight your time, wherever in the world you might be, producing a seamless transfer with no disruption or discontinuation of service and without inconvenience to you and your website's audience.
Domain Name Management
All of our plans include free annual renewal of your domain name by our appointed registrar for as long as you remain a WP Site Wizard client.  Should you decide to terminate your WP Site Wizard account at any time, you will become responsible for the administration and future renewal costs etc. of your domain name.
Standard Services
There is much more to maintaining a website than just updating its themes and plugins.  Our team of professionals is available 24/7 to provide comprehensive maintenance and security services for your website. The security of your website/blog is maintained by a living, breathing developer, not by automation which sometimes can produce entirely the wrong result. Our developer will manage your WordPress installation, dealing with core updates as well as plugin and theme updates. As part of this process our team member will ensure that you are fully backed up before initiating any updates and also will deal with any compatibility issues, whether discovered before, or after an update has been completed.
Whilst in our care, in the highly unlikely event that it should become necessary, your site/blog and its content always are replaceable. So relax and enjoy peace of mind knowing that your site/blog is backed up regularly.
Offsite Backups
Just about everyone today understands the importance of website backups – but very few website owners back up their site(s) as regularly and as frequently as they should.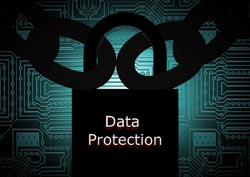 Whereas we do!  We run full backups or database-only backups up weekly, twice weekly or daily, without fail, according to your chosen maintenance plan.  Full backups include your entire website – the core WordPress file system, your added files, themes, plugins, images and of course the database.
All backups are securely stored off-site so, even if your website should disappear entirely, we can restore it from our latest backup with minimal delay and inconvenience to you and your audience.
At all times we retain the three most recent backups, discarding the oldest of the three as each new backup is added.
Updates
Many website owners fail to update their sites regularly and this leaves them exposed to the loopholes and security failings that (frequently) the update has been issued to repair.
Your WordPress core, theme and all plugins should be updated as early as possible to maximise security by patching any security issues and also to take advantage of any new or upgraded features that may be included with the update.
We check for compatibility of all updates but if anything should not work following an update we aim to fix the issue within one hour.  If we cannot provide a fix within that time, we will roll back your site to its most recent backup and contact you with our recommendations.
Website Cloning
If you should need an exact clone of your website on which to test changes and updates without compromising the integrity of your existing, live website, we can replicate your site to a separate location (a 'staging area') on our servers which is not visible to the general public whilst you are introducing and testing your desired changes and updates.
Security Monito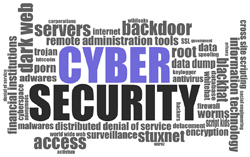 ring
WordPress is a popular target of hackers etc. and without proper security it can be extremely vulnerable.  All of our plans include 24/7 security monitoring and clean up allowing you peace of mind in the knowledge that your site is as secure as it reasonably can be.
Malware Scanning
We scan all sites regularly (per your service plan) to identify and remove any malware that might have been installed by the ungodly, before it can develop into a major problem.
Uptime monitoring
Uptime monitoring means that we will receive a report within a very few minutes if your site should go offline for any reason. If this should happen, we will immediately initiate any action necessary to get your site back online in the shortest possible time.
Social Media Services
The most basic of tasks on Facebook alone can be a huge drain on your time.  We can save massive chunks of that time by managing your social media accounts, freeing you up to generate more revenue.
We can post simultaneously (including images and video) into any or all of the following accounts: Facebook (Pages or Groups), Twitter, Instagram, Pinterest, YouTube and LinkedIn and posts can be immediate or scheduled for a later date and time. Scheduled posts can be set for different times for each network. There are now over 4.5 billion users of these six networks. Imagine the power of marketing to all of those users at the same time. How much could that be worth to you?
Search Engine Optimisation
We offer this either as an add-on to any of our four standard packages or as a stand-alone service. Search engine optimisation is a process which needs daily attention to achieve best results and maintain position. We strongly recommend that you look upon SEO as an ongoing exercise although we can do a once-only optimisation if you insist. The off-page activity shown is that of a standard month; however some activities may be adjusted from month to month depending upon where particular emphasis may be necessary at any given time.
Our standard SEO services include:
On-Page SEO

Business keywords research

Competitor analysis

Robot.txt optimisation

Google analytics account set up

Google analytics code implementation

W3c Validation and recommendations

HTML code validation and recommendations

Title tags analysis and development

Meta tags analysis and development

Heading tag analysis and development

Image Alt tag optimisation

Keywords mapping

Canonical issue check

Content to text ratio check

Duplicate content check

Content optimisation

Keywords density check and management

Keywords frequency check and management

Internal linking check

Off-Page SEO Activity


Bookmarking Submissions

Article Submissions

Press Release Promotions

Article Promotions

Blog/Web 2.0 postings (using unique blogs)

Blog Promotions

Blog Pinging Submissions

Classified Submissions

PPT Creations

Business Directory Submissions

PPT Submissions

PPT Promotions

Content Syndication

Unique Articles (400+ words)

Blog Content writings (300+ words)

Press Release Content writing (500 words)

Link shares on social media sites – Facebook, Twitter, Google+, etc.

Reporting

Weekly work report

Traffic reporting with monthly ranking report
Google SSL Compliance
This article explains the need for compliance with Google's recently-introduced SSL/HTTPS policy without which your site will suffer in Chrome other browser results.  Should you opt for this service, Clockwork Internet's price of $69.95, discounted to $59.95, is applicable as they in fact will carry out this work on our behalf.  Please see our article 'Your Website Cold Be Dead In The Water Come January'.
Discounted Services
Website Development
Clockwork Internet offers comprehensive design and development services for any kind of website (not just WordPress). Discounted website design and development rates are available to WP Site Wizard Clients.
Website Maintenance
Clockwork Internet also offers comprehensive annual website maintenance plans to its clients.  As our client you will qualify for discounted rates for such annual website maintenance plans.